Below are listed upcoming shows at which I'll be exhibiting my paintings. This page will be updated throughout the year, so visit often for the latest.
Cheyenne Frontier Days 40th Western Art Show Invitational, held in conjunction with the Daddy of 'em all Rodeo was a rousing success - even though it was held virtually! The camera work enabled a patron to click and virtually walk throughout the museum and focus on every painting... amazing technology.
To be selected as a participating artist, one has to be invited by the museum's art show committee showing them artistic credentials including that you are a consistent competing artist in western art shows and have a strong showing of the highest quality including art show blue ribbon winnings and sales. So the annual event is by juried invitation only with the mission of preserving our western art legacy. Proceeds of the commissions over the years have raised over $3 million to support the museum's day-to-day operations.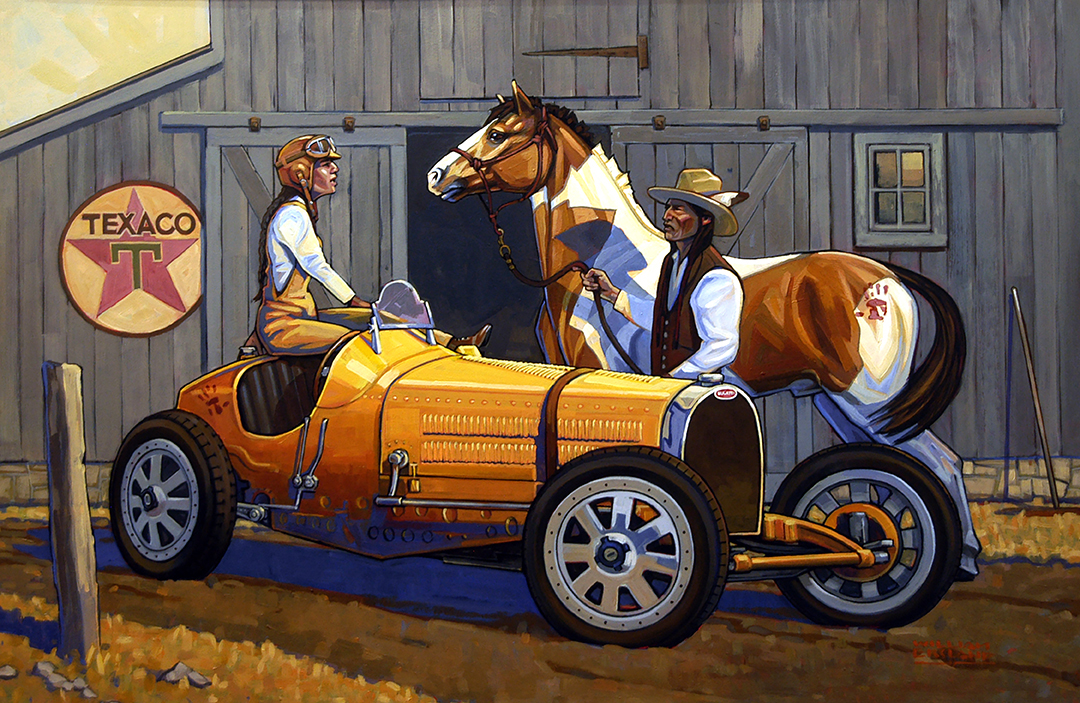 The Show was a personal success for me having sold Racing Blood (above), 30" x 20" - $6,000 one of four pieces in the show. Work begins on next year's show as well as painting for upcoming Fall art shows including the American Academy of Equine Artists, of which I am a member, in Virginia, and The Mountain Oyster Western Art Show in Tucson. Both of these art shows were held virtually, though there was a viewing by appointment only component to this year's Mountain Oyster Show in November. The November show is always of particular interest to us since we see old friends and engage with fellow artists. It's been an annual event for the past seven years for me.
See my Awards page for those paintings which have won awards in recent shows. If you have any questions or comments call me at 651-430-1878 or email me.